THE LEAK DOCTOR HAS BEEN PERFORMING WATER DAMAGE INSPECTION, LEAK SOURCE DETECTION, AND REPAIRS FOR THE INSURANCE INDUSTRY SINCE 1993.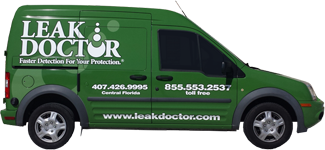 Free eBook:
"How to Lower Water Damage Claim Payout"
Get your copy

FIND IT!
The source of a leak can hide behind or beneath a floor, lurk in a wall, or seep under a cement slab, but no matter how concealed it is, our trained technicians can locate it and minimize restoration expenses.
Learn More

FIX IT!
We help find the source of damp or wet spots in walls, ceilings and other areas of the home/building structure. Then we take measures to stop the leak quickly and permanently.
Learn More

REPORT IT!
The Leak Doctor reports are electronically created and available online for insurance professionals within 24 hours or same day as the service call.
Learn More
Testimonial
I like Leak Doctor's quick response to my referrals.  They are very accommodating.  I have had instances where I have requested their investigation and within minutes they have arrived at the Policyholder's house and made the assessment while I am still doing my inspection. This helps me arrive at my coverage decision right there and then and gives quick resolution to our policyholder's claim.   They are very professional and thorough.  All of their techs are knowledgeable and very courteous.  I also like the fact  that they are licensed plumbers and can offer our customers a one-stop-shop deal from detecting their leaks to fixing them right on the spot.  Their office staff is very nice too.  In short, it is a very pleasant company to do business with.
Insurance Adjuster
Subscribe to Articles by Email
The Leak Doctor is dedicated to providing educational materials on new conservation technologies and 'green solutions' to water usage.
---