The Leak Doctor has been in the water leak detection business for decades and understands today's insurance industry in both Florida and Georgia. The insurance industry is constantly evolving which is why we invested in the latest technology to find all types of water leaks, reduce insurance claim cost and increase client's satisfaction.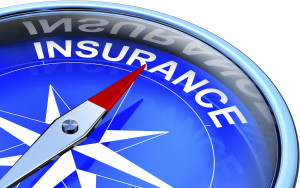 Our philosophy is simple, by applying the latest in leak detection technologies with the best technicians, enable us to address our customers' needs for reliable leak detection that is cost effective. We provide quality leak detection at an affordable price for insurance professionals throughout Central Florida and Atlanta Georgia area.
We realize having a water leak can be a stressful time for your clients and make sure we do everything we can to locate and repair the leak. This is what one of our recent clients had to say about our work.
"The Leak Doctor came to my home on two separate occasions about 4 years apart. They are "THE" experts on locating leaks and getting the problem resolved quickly. They understand the stress we clients have when you have water all over your home and you can see the damage piling up. On both occasions Leak Doctor was efficient, professional and located and fixed the leak quickly and correctly. That is important in this day and age when technicians don't care about the quality of their work. Leak Doctor definitely cares and gets the job done!"
The Leak Doctor is a Certified Master Plumber OUC Preferred Contractor for Advanced Water Leak Detection, Orange County Water Utilities B.E.S.T. Partner UULLA (Underground Utilities, Leak Locators Association along with numerous affiliations with industry associations.
Anytime a water pipe leaks or burst a quick response is imperative to reduce repair cost. Mildew and mold can spread quickly into bathrooms, kitchens, laundry facilities and bedrooms, severely affecting the  entire home.