If you're a homeowner in Brevard, Orlando or Atlanta and have experienced a water or plumbing leak, you understand how frustrating it can be. You call your insurance company, only to find out your policy does not cover the cost of locating or accessing the leak. It is also not easy for your insurance broker to inform a stress out homeowner of this news.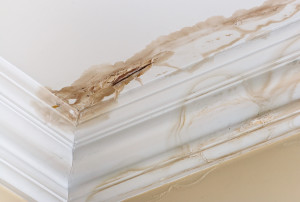 "While most home insurance policies do cover damages from leaks (commonly known as 'escape of water' in the policy terms), a significant number do not include 'trace and access' cover. This can result in unexpected costs for the homeowner," according to Mortgage Strategy. "Without trace and access cover, any damage done to the home to locate the leak is not covered, such as removing a wall, ceiling or floorboards, or breaking through a concrete floor to access plumbing or gas pipes. This means the homeowner will be asked to foot the bill for this often expensive and disruptive process."
The Leak Doctor specializes in finding difficult leaks in plumbing and irrigation systems for residential properties. Our philosophy is simple, by applying state-of-the-art leak detection technology with the area's best technicians, we're able to address both the insurance adjuster and residential homeowner's needs and provide leak detection that is both reliable and cost-effective.
About Leak Doctor
Our team of highly-trained technicians have a proven track record of finding the most difficult water leaks. Our services are accurate and non-invasive, saving you money in the total cost of the repair and eliminating the time spent digging up on the property looking for the leak.
The Leak Doctor works closely with insurance companies and adjusters. Our reports are electronically created and available online within 24 hours or same day as the service call. These reports will assist you in determining how much damage has been done from a water leak or broken pipe and help develop accurate cost estimates. We are available 24 hours a day, 7 days a week for emergencies.