Why are so many insurance companies throughout Florida and Georgia choosing the Leak Doctor to detect and repair even the toughest to locate water leaks? 
Highly Rated
We have hundreds of great reviews from insurance adjusters and our past customers.  Our team of highly-trained technicians have a proven track record of finding the most difficult leaks for plumbers, septic companies, property managers, utilities, and consumers. We have found thousands of leaks in single family homes, condominiums, apartments, and more.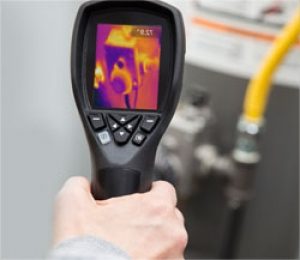 How Does Our Process Work?
Your leak will be located using a number of electronic leak detectors. Leak Doctor uses cutting edge technology combining equipment and techniques developed in-house with and the best training available. Equally important is the experience of our technicians. Our technicians receive continuous hands-on training at our state-of-the-art training facility. Our professional uniforms and ID badges provide additional security for the homeowner.
Upfront Pricing
Whether your leak is above or below ground, Leak Doctor will find it without damaging your property or disrupting your business. With over 30 years of experience, the Leak Doctor has earned the reputation of Central Florida's and Atlanta's best. We provide hands-on service for every aspect of your leak and have cost-effective, real-time solutions.
Our Fix It Program Includes:
State Certified Licensed Plumbing Company – CFC1426061
Reduction of restoration costs by minimizing tear out
Provide expert, sensible repairs for supply line leaks with focus on minimal property damage
Provide insurance adjusters repair options geared towards decreasing restoration costs
Information or resolution to access and repair leak
We Create and Submit the Report 
The Leak Doctor reports are electronically created and available online for insurance professionals within 24 hours or same day as the service call. These reports will assist you in determining loss coverage and help develop accurate cost estimates that will reduce the total claim payout.
Choosing the right company can make all the difference, the Leak Doctor is committed to providing hands on service for every aspect of your leak problems.
Contact the Florida or Georgia Leak Doctor for more information!