According to the Insurance Information Institute, 93% of water leak claims can be avoided. While the average claim for water damage is just over $9,000, it isn't uncommon for them to reach over $100,000. 
While most homeowners never want to deal with a plumbing leak, unfortunately they still happen. Being prepared can help ease the burden when faced with unexpected repair bills or insurance claims.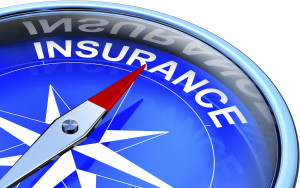 But no matter how proactive a home or business owner is, the unexpected water leak can sneak right up on them! It is important to keep safe by knowing where the main water shut off valve is located.
To prevent electric shock, it's also good to know where the emergency shut off to the electricity. This can go a long way in saving money in repair cost. 
Damage from water leaks are not always evident. Whether it is a slow leak behind a wall  from corrosion or a constant drip from a joint, the consequences can be just as devastating. 
Here at the Leak Doctor we understand just how devastating it is when a home or business owner realizes they have a water leak. We take the time to explain the process and react quickly to any emergency situation. 
The Leak Doctor has been in the water leak detection business for decades and understands today's insurance industry in both Florida and Georgia. The insurance industry is constantly evolving which is why we invested in the latest technology to find all types of water leaks, reduce insurance claim cost and increase client's satisfaction.
Our philosophy is simple, by applying the latest in leak detection technologies with the best technicians, enable us to address our customers' needs for reliable leak detection that is cost effective. We provide quality leak detection at an affordable price for insurance professionals throughout Central Florida and Atlanta Georgia area.