Unfortunately, plumbing and water leaks don't typically happen where everyone can see them. Instead, they happen behind the scenes, hidden behind the kitchen or bathroom sink, under the bathtub or concrete slab. 
The first contact a homeowner may have with a water leak may be a higher than normal water bill, mold, a musty odor, or warm spot on the floor, or unexplained wet areas. That's when they contact their insurance company.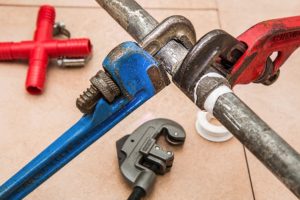 What happens next?
What happens next can have a huge impact on the entire process. By contacting the Leak Doctor you can rest assured of receiving quality service. Instead of breaking into walls and floors looking for the elusive water leak, we use state of the art, sophisticated equipment and highly trained technicians. 
Visual Inspection 
Our licensed plumbers have the experience to see the smallest signs of a water leak, discoloration, bulges in walls, warping, misaligned flooring, and so much more. 
Ultrasound 
Our technicians are trained to utilize the most advanced digital ultrasonic inspection system. Even the tiniest leak makes a traceable sound and we can find it. 
Endoscopic Video
Our video inspection equipment allows us to see inside the plumbing system to detect unexplained blockages and cracks.
Thermography
Our thermography technology can identify structural leaks and tiny temperature differences to find the origin of structural leaks. 
Why are so many insurance professionals choosing to contact the Leak Doctor?
Non-destructive water leak detection is what the  Leak Doctor is known for. We work with insurance professionals to find the best solution. With decades of experience, our expert technicians are courteous, professional and we offer affordable and effective leak detection services, saving you time and money. We are available 24 hours a day, 7 days a week for emergencies.
We understand the insurance industry and send complete detailed reports including photos and accurate estimates. Our professional technicians inspect the property, detect any water leaks, and itemize the repairs, all in a timely manner.