When it comes to leaking water pipes in both the Orlando, Brevard, and Atlanta area, typically they highest repair cost comes from water damage.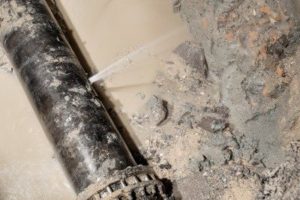 As we spend more time at home and putting more pressure on the pipes, the question many homeowners are asking, is damage from a water leak covered by your insurance company?
Standard homeowners insurance policies usually cover water damage associated from a leaky water pipe. Unfortunately, not all insurance policies are all the same. Some policies require buildings to maintain a particular temperature.
Claims can be denied if the policyholder fails to maintain the requirements of the policy.
Typically the standard insurance policy does not cover the damage done to the plumbing pipe themselves. Leaving the homeowner responsible for the replacement or repairs of the pipes.
The property owner needs to understand their responsibility
Not only is it important to understand what is covered under your policy and what is not, it is vital to start the mitigation process, drying out and cleaning up, to prevent even more damage.
If your insurance company feels negligence, failing to maintain the pipe or didn't take precautionary measures that led to the leaky pipe, your claim may be denied.
Many insurance companies urge their clients to protect their pipes during the cooler months.
Insulate unheated and outside walls of your building.
Insulate exposed pipes, as well as those in crawl spaces and near exterior walls.
Make sure you and your family know where the main water shut off is located, and that to the water heater.
If the temperature is suppose to drop down, let your faucets drip slowly to prevent freezing.
To help warm air circulate, open the cabinets below the sinks.
If a pipe happens to burst, shut off the main water valve. If your client is not able to locate where the source of the leak is coming from, contact the Leak Doctor.