Insurance companies in the Orlando, Florida and Atlanta, Georgia can save money with affordable water leak detection. There are many reasons why water and plumbing leaks happen. The first step is to accurately locate the leak and determine the cause of origin. The old school 'digging and drilling' are messy, time-consuming and expensive. The Leak Doctor uses non-destructive water leak detection methods to save you money!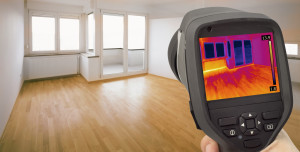 Locating the source of a water leak is the most difficult and most important part of the process. Today's technological advancements have brought significant changes to the leak detection industry.
The Leak Doctor uses the latest technology, sensors, video pipe inspection, listening devices to pinpoint the leak behind walls, underground and concrete slab.
Many times this type of leak takes years to develop, starting out as small pinhole leaks invisible to the eye. In a couple of weeks or even months, it grows larger and starts causing severe damage to the home and business they are under, all without anyone noticing. These undetected leaks lead to water and mold damage to floors, behind cabinets and interior wall cavities. Mold thrives in damp, dark places; it only takes 24 hours for mold to start to grow after the water damage ensues. These leaks can also lead to structural issues; the foundation can shift from the water moving the fill dirt causing walls, floors and ceiling to crack.
Choosing the right company is also important, the Leak Doctor is committed to providing hands on service for every aspect of your leak problems. We explain our process to you every step of the way and offer cost-effective, real-time solutions to your leak problems.
The Leak Doctor strives for quality performance with electronically generated reports, clearly written with all the details, available within 24 hours. Photographs taken before and after for documentation and communication with the adjuster while on the job site about the findings.