There is a lot of confusion, both in Atlanta and the Orlando area, when it comes to water leaks and homeowners insurance. What kind of damage is covered? 
That depends on the type of insurance you have and what kind of water leak you have. A good rule of thumb, if the leak was sudden, such as a pipe bursting, typically the damages are covered by your insurance.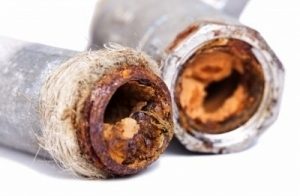 However, if wear and tear, or poor maintenance was the cause of the water leak, then that may be a different story. Many homeowners are surprised to find out pipes and septic systems require maintenance. For instance, low water pressure, higher than normal utility bills, stains on the ceiling, warm areas on the floor, unusual puddles in the yard, the sound of water running when all the appliances are turned off, and a musty odor, are all signs of a water leak. Cast iron pipes are another area of concern. 
This is why it is so important to get an accurate "cause and origin" report
The Leak Doctor reports are electronically created and available online for insurance professionals within 24 hours or same day as the service call. These reports will assist you in determining loss coverage and help develop accurate cost estimates that will reduce the total claim payout.
Communicate findings with adjuster while at jobsite
Reporting of critical data in a user friendly format
Electronic format for easy storage
Photographs of loss for Documentation before and after
Clearly written and detailed reports
Able to view from PCs, tablets, smart phones
Gauge customer satisfaction
We guarantee accurate location of the source of the water leak, detailed report of our findings, before and after photos, and videos, to allow for minimal tear outs and put back costs. Getting started is as easy as filling out our 'assignment form'.