When your client realizes they have a water leak in their home or business, the first thing they typically do is call their insurance company. Leaks can happen just about anywhere and go undetected for weeks, months, or even years. There are many reasons why water leaks happen.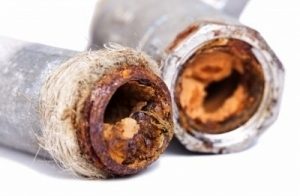 Corrosion or rust 
A good indication of corrosion is rust around the pipe. The causes can be numerous, neglect, age of the pipe, use of harsh chemicals. The corrosion will eat away at the pipe from the inside out. Starting off as a pinhole leak and slowly getting larger. 
Aging pipes 
Nothing last forever, including pipes. They also require maintenance, which most people don't realize. They succumb to a number of things, everyday wear and tear, buildup, high water pressure, tree roots, underground critters, the list goes on and on.
Quality of the water 
Not all water is the same, depending on where you live. Limescale deposits from minerals can cause small pinhole leaks. Slowly causing significant damage.
Water pressure
We all love that high water pressure, but over time it can weaken pipes, leading to premature aging, and damage
Leak detection, plumbing service and water mitigation are very important issues for insurance companies and adjusters. These types of services can quickly become expensive, from finding the sources of the leak to property damage, mold and insect infestation, especially if the leak has gone unnoticed for any amount of time.
If you have a leak, the last thing you want is costly digging and guesswork repair. Ensure the company has state of the art equipment such as precision electronic devices, advanced thermal imaging, smoke test, cameras and video inspection equipment. Jackhammers and bull-dozers should always be the last resort!
The Leak Doctor has over 25 years of experience in tracing the origins of leaks in private homes, hotels, schools, golf courses, apartment buildings, spas and utility providers. Not only have our technicians received the highest available level of training, certifications and hands on experience available, but they also continually demonstrate the highest level of professionalism.
As we solve water leak issues, we know you will be impressed with the Leak Doctor's fast response, strong reliability and constant commitment to courtesy. We provide unmatched quality in the most cost effective manner.